Get your Fashion Fix! Securing Garments in Transit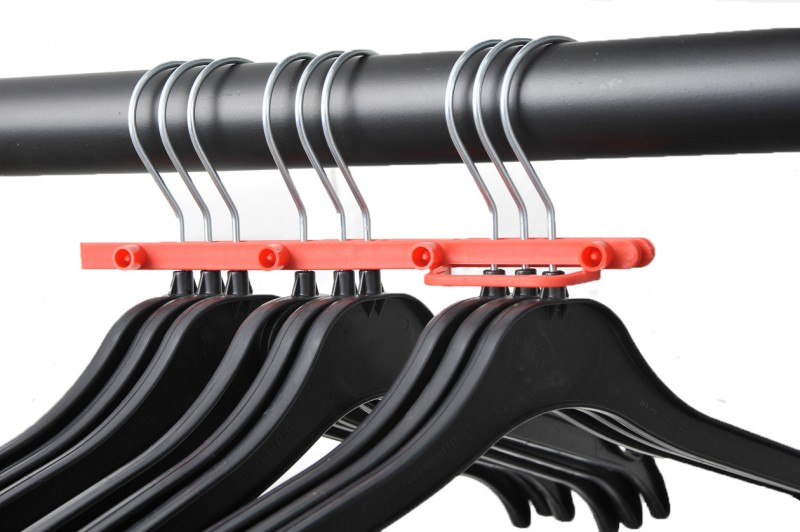 In the fast-moving world of fashion retail and logistics, having yours or your customers' garments delivered to the right place and at the right time, free from damage or theft is of crucial importance to the growth of a successful clothes retailer. However, many garments moved on clothes hangers are particularly difficult to transport and protect from interference, as they are hung on rails in transit and so are liable to displacement, pilferage or other damage en route.
| | |
| --- | --- |
| | |
The Universeal Coathanger Seal is one ingenious way to ensure that garments are protected and secured in transit appropriately. By securing a series of wire hangers with a coathanger seal, upto ten garments can be secured and transported together. The seal avoids bunching, creasing, and helps lightweight garments to stay on their hangers whilst in transit. The seals also reduces scope for opportunists to remove odd garments from rails, as this cannot be achieved without breaking the seal – providing the authorised user with clear evidence of breach in their supply chain.
The Coathanger seal is available in a bright red as standard, allowing for quick visual identification of intact seals. Alternatively, for volume requirements we are able to produce in a range of colours to suit your particular needs.
Clothes-in-transit present a real challenge in logistics, as safely transporting items which combine the qualities of being fast-moving, high-value and fragile is not without its difficulty. However, security solutions such as our Coathanger Seals provide one cost-effective way to manage and reduce risks to fashion goods, and to ensure that garments arrive to their point of sale looking their best.
Please contact us on 01829 760000 or [email protected] to discuss your requirements.